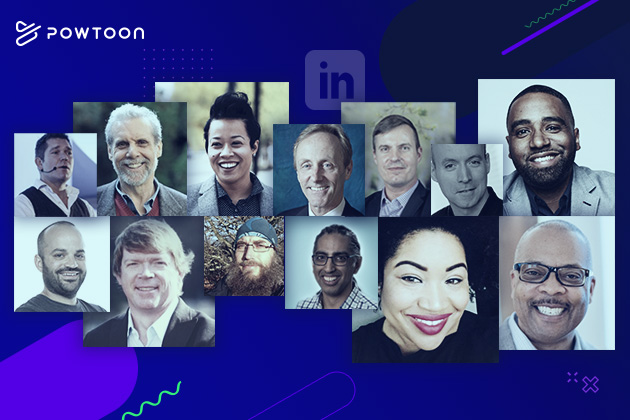 13 L&D Leaders to Follow on LinkedIn
Read Time:
5
minutes
Anyone in a learning and development role (L&D leaders and professionals alike) can tell you that they crave training and knowledge gathering of their own. Heck, one of the reasons they got into the field is because they're passionate about learning.
But whether L&D professionals are involved in curriculum ideation, development, or implementation, there are so few hours in the day for them to continue learning about their field. So how they can be sure they're staying at the cusp of L&D best practices and innovative techniques?
If you're a trainer or L&D pro, I've got some exciting news for you. Our team did a whole bunch of research to uncover the top L&D leaders to follow on LinkedIn. So whether you only have time for an informative L&D article, a quick post, or infographic, there's something here for you. These are the 13 L&D influencers dishing out the information that will keep you on your toes and in the know.
Many of these wonderful L&D leaders work for Fortune 500 companies with serious L&D muscle. Others are independent consultants who have vast experience in the space. Either way, I think your next professional L&D crush is somewhere on this list.
13 L&D Leaders in LinkedIn to Love
With previous Instructional Design and L&D roles at companies like Apple, Google, and Pinterest — there's pretty much nothing Mike Buffington can't do. His 20+ years of training experience and expertise show through in his LinkedIn activity.
You'll soon learn that Mike's LinkedIn posts are primarily handpicked articles for your enjoyment. Covering topics like team culture, leadership development, retention through inclusion, Buffington should be your go-to to stay in the know about HR and L&D research and trends.
2. Amber Cabral – Diversity Consultant
All L&D professionals have goals, and nowadays, one of those goals is inevitably centered around diversity and inclusion. Good thing Amber Cabral is here to serve up the latest and the greatest.
The cultural transformation she orchestrated at Walmart is nothing short of awesome. So for anyone who feels that they need a guide in the complex world of D&I training, look for further.
Scroll through Amber's posts and it gets pretty real, pretty fast. From thought-provoking rants to interesting reads, be prepared to think about all the ways diversity plays an invisible role in organizations, politics, and branding.
3. Tiffany Stevenson – Global Head of Talent & Belonging @ Box
You read that right. She's the Head of Belonging. Doesn't that just give you all the feels?
Box, Inc. was recognized as a Fortune 100 Best Company to Work For in 2019. Looking at Tiffany's LinkedIn, it's pretty clear why. Tiffany shares a behind-the-scenes glimpse at the amazing learning and development events and initiates Box offers employees to engage and grow.
Everyone needs some #MondayMotivation, and Naphtali gets that. An L&D Manager at Netflix, Bryant is making Monday's a little brighter for those that follow him.
Sharing short posts, inspiring images, as well as great quotes and questions, Naphtali reminds all of us to take baby steps on our journeys to reach our goals. Also, great content to share with your trainees as you help them pave their own paths toward professional success.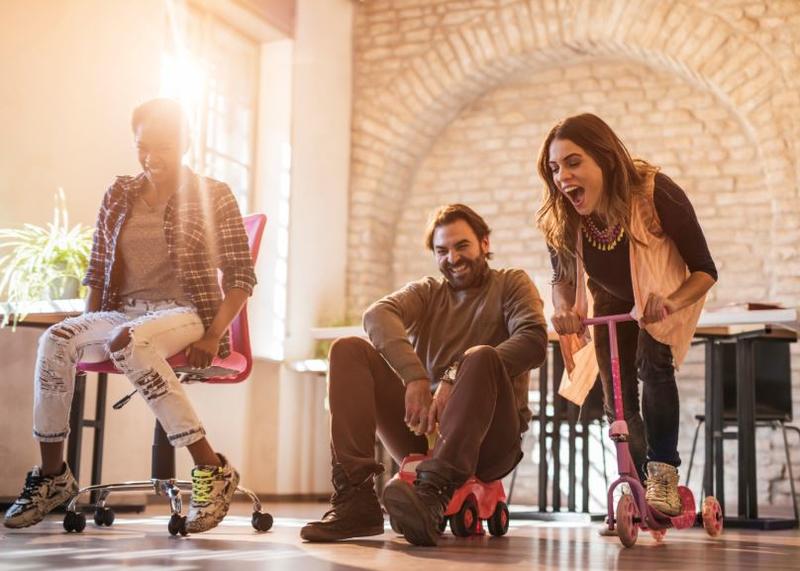 5. Frederic Page – VP Sales Academy @ SAP
Training the next generation of top Sales professionals is Frederic Page's bread and butter, and he's here to share his insights with you. Climbing the ranks through SAP over the past 12+ years, he now heads up Sales Academy, a training bootcamp for aspiring Sale professionals from over 50+ countries.
Follow Frederic on LinkedIn for all the super fun and smart initiatives they're running at SAP Academy, as well as a sprinkling of thoughtfully curated articles Page suggests you read to stay in the L&D game.
6. Arun Pradha – Learning & Performance Consultant
We could dedicate a whole blog post just to Arun Pradha.
For now though, if I'm the person to introduce you to his geniusness, the honor is all mine. Arun is an L&D thought leader and consultant from Down Under with a passion for blended learning and performance design.
But the thing that makes Arun really unique is that he makes L&D comics and infographics that are educational, funny, and downright brilliant. Arun also shares articles and original thoughts on the state of L&D. You gotta check this guy out.
7. Daniel Goleman – Emotional Intelligence Expert
Hailing from Northampton, Massachusetts, Daniel Goleman is THE expert bringing emotional intelligence into the workplace (he even has a book by that exact title).
I don't need to tell you L&D professionals that when it comes to modern management, empathetic leadership and emotional intelligence is a must-have skill for anyone looking to move up the corporate ladder.
Be sure to follow Daniel on LinkedIn, as he regularly posts both articles and updates you won't want to miss regarding EI and the future of learning.
8. Brandon Carson – Director of Learning @ Delta
Apple, Yahoo!, Home Depot, and now Delta Airlines — Brandon Carson personifies the great fight to train learners in the age of immediacy. Check out his collection of LinkedIn articles ranging from instructional design to digital transformation.
Rather read something more shorthand? Carson's got you covered. He regularly posts a bunch of articles, questions, and free-flowing ideas with L&D practitioners in mind that get some serious traction. Join the conversation!
9. Julian Stodd – Social Learning Consultant
A self-proclaimed "accidental futurist", Julian consults organizations who are ready to face the social age. Oh, and he's also an amazing cartoonist.
With over 750 LinkedIn articles to his name, there's plenty of great content, both written and drawn, that would be beneficial for any L&D professional to learn from.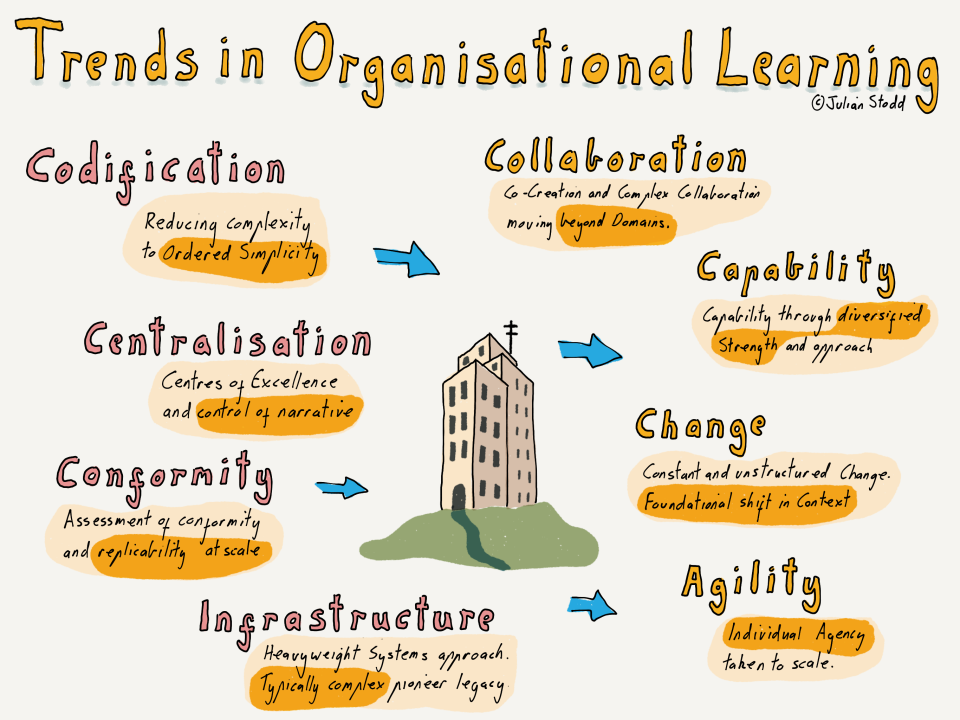 10. Kevin M. Yates – Learning Analytics Program Manager @ Facebook
Are L&D professionals measuring the wrong KPIs or no KPIs altogether?
That's Kevin M. Yates' question and he's on a mission to help L&D practitioners measure the impact of their training with confidence.
No matter if you're a learning analytics buff or simply wish you had a better handle on your learning metrics, Kevin is your new Obi-Wan. Follow Kevin for great LinkedIn posts that will help you stay at the forefront of the field.
11. Paul Petrone – Head of Government/ Academic Marketing @ LinkedIn Learning
No question LinkedIn Learning is a force to be reckoned with when it comes to L&D and training in organizations. Paul's an insider who shares some great content from LinkedIn's Learning blog that's perfect for L&D professionals looking to stay ahead of the curve.
Articles. Posts. Nick Shackleton-Jones does it all. Perhaps best known for coining the 'courses to resources' shift, Nick is the ultimate L&D leader when it comes to learning innovation to drive business results.
So if you're interested in innovation on the basis of psychology and philosophy, Nick is the L&D thought leader you're going to like.
13. Josh Bersin – Certified LinkedIn Influencer
Josh Bersin requires no introduction in the field of L&D. With over 785K followers on LinkedIn, he's an L&D and HR leader and powerhouse. Enjoy his LinkedIn articles and posts and thank us later.
Which L&D Leaders do you look up to?
That's a wrap! Any L&D leaders who are capitalizing on LinkedIn to teach others in the field we might have missed? Let me know in the comments below!
The following two tabs change content below.
Shoshi Davis
Shoshi joined Powtoon as a Marketing Assistant. To read more of her stuff, you can find her content on Upwork and Business 2 Community talking all things inbound marketing for SaaS. After only 2 weeks at Powtoon, Shoshi was dubbed by the marketing team as having the superpower of "Unbridled Enthusiasm." So that was pretty cool.
Latest posts by Shoshi Davis (see all)